DEFUSE NUCLEAR WAR…PHILLY "REACH-OUT" AT 30TH STREET TRAIN STATION.
September 27 @ 3:30 pm

-

5:30 pm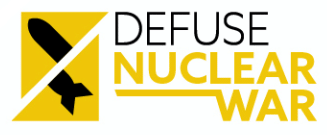 Defuse Nuclear War !!!!!!  Around the Country (Sept. 24-30, 2023) Week of Action –  https://defusenuclearwar.org/
Philadelphia, PA.
Wed., SEPT. 27, 3:30p.m.,"Reach-Out" @SEPTA Train Station , 30TH & Market  Streets with large banners and signs, handouts, saying what we mean because we mean what we say…The future's at stake!
Simple as that.