Daniel Ellsberg, Legacy of Peace & Truth w/movie, The Most Dangerous Man in America…& W.D. Ehrhart, Acclaimed Poet, Veteran for Peace
July 16 @ 4:00 pm

-

6:30 pm
Daniel Ellsberg passed on June 16, 2023, leaving us a legacy of unrelenting truth-telling and peace!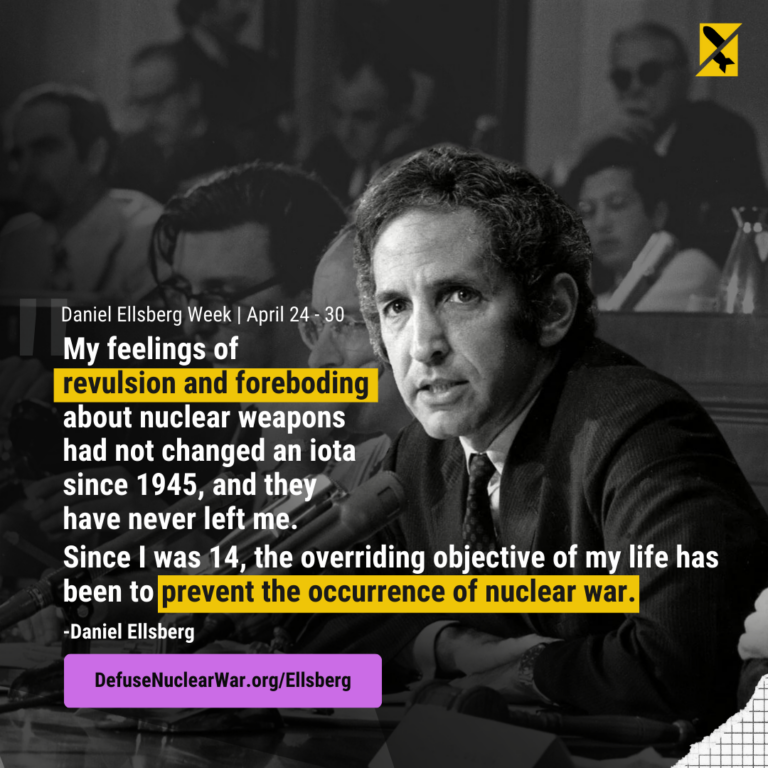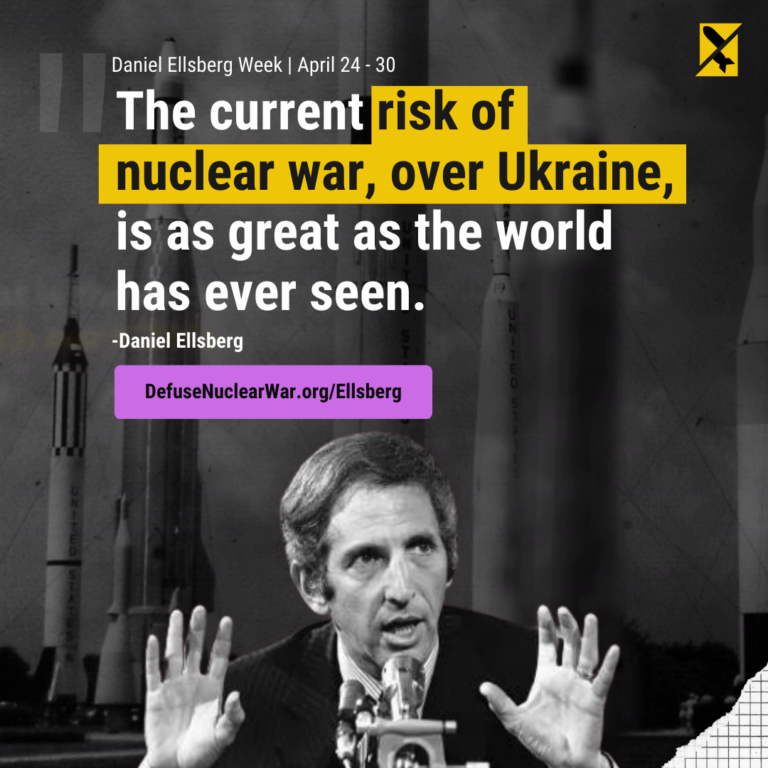 An economist, Vietnam war combat veteran,  political activist, civil disobedient, and former United States military analyst turned whistle-blower, Daniel Ellsberg was put on trial in 1971 for leaking the Vietnam War Study "Pentagon Papers", but the case was dismissed in 1973 because of government misconduct. He is the author of "Papers on the War," "Secrets: A Memoir of Vietnam and the Pentagon Papers" and, in 2017, "The Doomsday Machine: Confessions of a Nuclear War Planner." which he dedicated  "To those who struggle for a human future".
Daniel Ellsberg, presente!
Sunday, July 16, the Anniversary of "TRINITY", code name of the first atomic test blast (July 16, 1945, Alamogordo, New Mexico)
4 p.m., Sun., July 16
Germantown Friends Meeting
47 W.Coulter Street, Phila., PA 19144
(corner of Germantown AvenuE & Coulter Street)


THE MOST DANGEROUS MAN IN AMERICA: Daniel Ellsberg and The Pentagon Papers.
Showing of  the Academy Award nominated, Best Documentary Feature, 2010, 94 mins.
Trailer: https://www.mostdangerousman.org/
&&&&&&&&&&&&&&
Very Special Guest:  W. D. ("Bill") Ehrhart
Vietnam War Combat Veteran
Acclaimed Poet, Writer, Scholar, Teacher,
Veteran for Peace

From W.D. Ehrhart's Farewell  to Daniel Ellsberg.
"…I am fully aware that my place in Ellsberg's life is very small. But Dan's place in my life has been monumental. Without the Pentagon Papers, I surely would have lived a very different life than the one I've actually had.
I might have gone on believing in American Exceptionalism. I might have gone on thinking that any country that opposed the United States of America was wrongheaded, deluded, and evil. I might have taken the job I was offered as Project Safety Analysis Coordinator for a nuclear power plant being built by the Bechtel Corporation (employer of Caspar Weinberger and George Shultz among other luminaries).
So thank you, Dan, for being who you are and what you've meant to me and so many, many others. The world is a better place because you were in it, and will be an emptier place once you are gone. I love you. Farewell."